May 01, 2018 (326 days ago)
151 Views
0 Subscribers
2880 W Holden Place, denver
Colorado,
United States
Mental health is essential to everyone's overall health and well-being

, and mental illnesses are common and treatable.

So much of

 what we do physically impacts us mentally

. Paying attention to both your physical health and your mental health can help you achieve overall wellness and set you on a path to recovery. Living a healthy lifestyle may not be easy but can be 

achieved by gradually making small changes and building on those successes

.

By looking at your overall health every day - both physically and mentally - you can go a long way in ensuring that you focus on your Fitness #4Mind4Body.
The quality of the food you eat can impact your overall physical and mental health.
Staying active can benefit so many aspects of your health

 and can even prevent physical and mental health symptoms from worsening.
Recent research is connecting gut health with mental health. It's all about finding the 

right balance of nutrients to benefit both the mind and body

.
Sleep is fundamental

 to a healthy mind and body - getting a good night's sleep can make a huge difference in your overall health.
Stress has a huge impact on our lives and can make even day-to-day life difficult. Research has shown that

 stress is closely linked to high blood pressure, heart disease, and obesity

.
Denver Indian Health and Family Services Behavioral Health team is here to provide mental health support so you can achieve overall health and wellness.

DIHFS would like to introduce our newest Behavioral Health Program Manager,

 Roxanna McNeil, MA, MA, LPC

. 

Call 303-953-6600 to learn more what services are offered through the Behavioral Health department.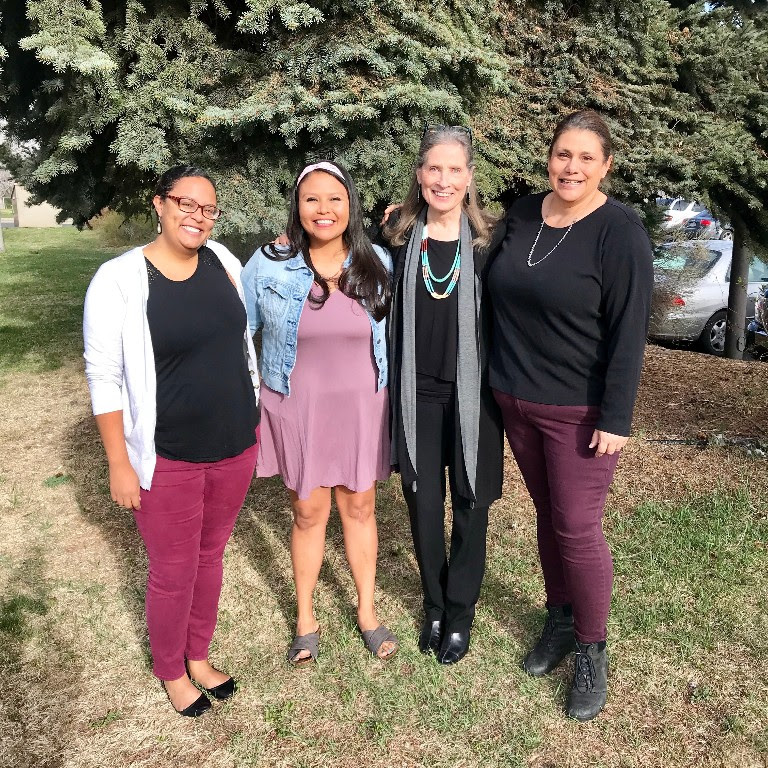 Behavioral Health Staff (L-R) Mari, Sherrie, Roxanna, and Shelly.
Behavioral Health Interns (L-R) Sarah, Dylan, and Lisa.
May is Mental Health Month: Denver Indian Health and Family Services
Other News in this Category